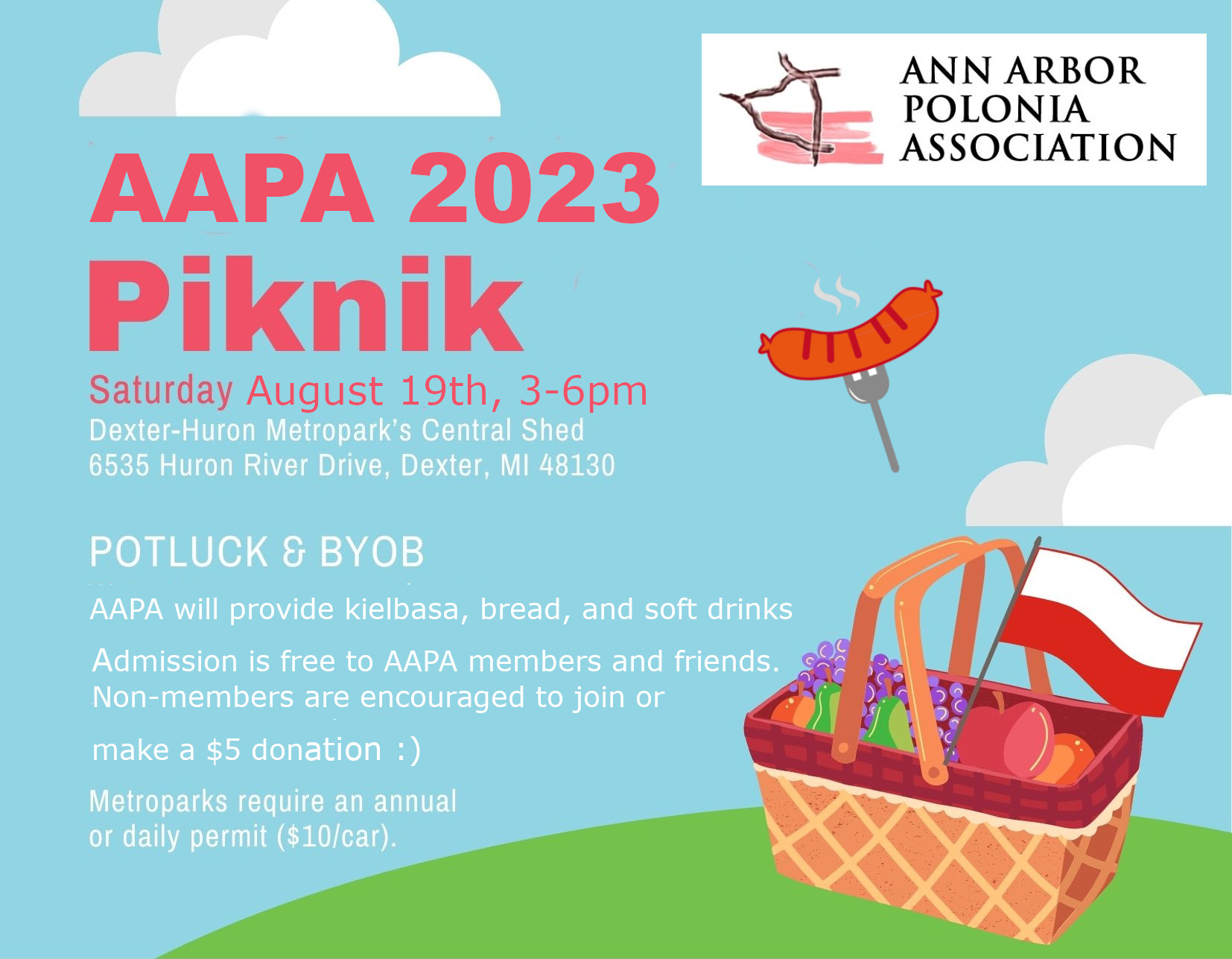 Dexter-Huron Metropark, Central Picnic Shelter
It's a Potluck / BYOB event, but the AAPA will provide grilled kielbasa, kaszanka, chleb and soft drinks.

The event is free to members and others are encouraged to join or make a donation of $5 to help cover costs.
(Please note that the Metropark itself also charges a $10 per-car fee.)
For those joining us for the first time, this annual event is popular with folks of all ages.  
We will have good food, good conversation, and a raffle.  Feel free to bring a ball, frisbee, etc.!

Children often end up wading in the river (so, bring a towel/sandals/swimsuits for kiddos).

We are excited and hope to see you and your family there!

Do Zobaczenia!